Accurate, Reliable & Timely supply of Global Credit Information
is our commitment - GlobalCIS®

Our core values are fairness, loyalty, honesty, integrity and excellence.
We operate on the principle of always striving to solve all and any challenges for our clients.

FOREFRONT OF CREDIT DATA INNOVATION

GlobalCIS® is a game-changer for companies intent on receiving reliable, comprehensive and cost-effective international commercial credit information

GlobalCIS® ensures production & delivery of credit information

on a 24/7 basis, 7 days a week worldwide

OUR PASSION IS PRODUCING THE BEST CREDIT REPORTS IN THE WORLD

A True Game Changer
Discover more....
GlobalCIS® is one of the largest independent producers and suppliers of commercial credit reports and credit information database products in the world.
We are credit information experts who analyse credit data and the creditworthiness of companies globally, enabling us to deliver competitive advantage to customers and licensed Re-sellers.
We have an interconnected business network consisting of over 1,200 experienced credit analysts across 240 offices in 230 countries – allowing us to produce a range of the world's most advanced and reliable credit information products.
We are driven by long term partnerships, and seek to build relationships with our customers and business partners worldwide.
We work with our customers to ensure that the quality, capability and cultural fit of our credit information products exceeds expectations. When you contact GlobalCIS®, you're dealing directly with a corporation that analyses, assesses and produce state-of-art credit reports in 230 countries, EVERY minute of the day. We maintain state-of-art expertise in every element of credit analysis /credit reporting production, and combined with our extensive experience and dedication, gives us the edge to meet the needs of our customers' in an industry that is always changing.
The world of business and finance is ever-changing, and changing faster than ever before. To make accurate decisions, credit information regarding companies must be totally up-to-date.
Our technology and services, combined with our unrivalled access to reliable, thorough, and real-time credit information on companies throughout the world, makes credit-decision and due diligence more powerful and efficient for any industry or application.
This is how we make it happen: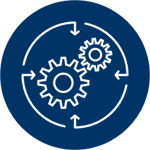 STANDARD & CUSTOMISED SOLUTIONS
We offer standard products as well as customised solutions to best satisfy customer / Re-seller specific requirements.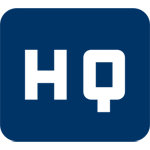 QUALITY PRODUCTION
We produce to worldwide standards and provide the most up-to-date credit information.

SUPPORT WORLDWIDE
We offer prompt, competent on-site support from either GlobalCIS® experts, or from one of our regional local sales executives.